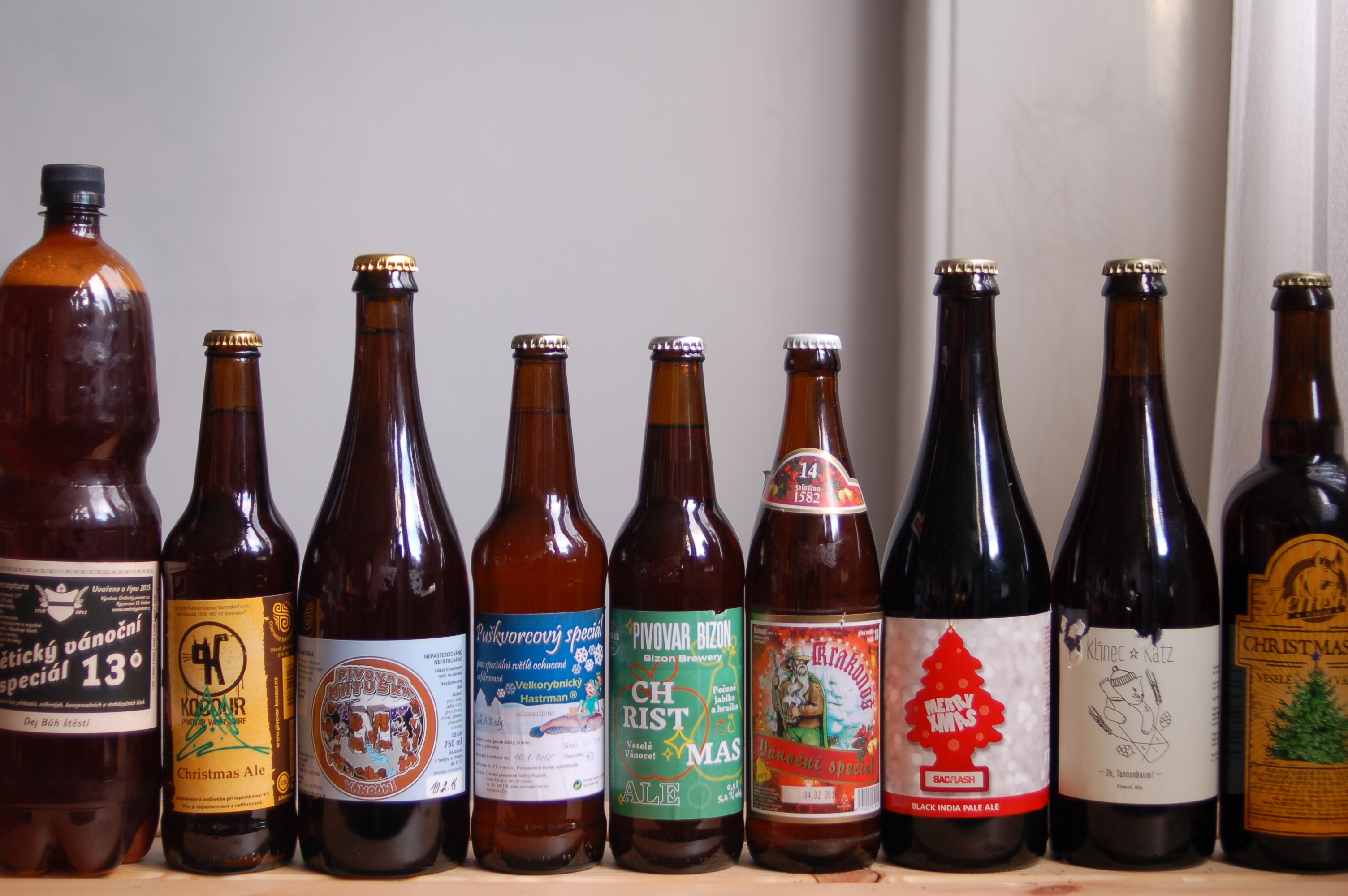 What a difference a few years — okay, eight years — makes. When Beer Culture relaunched as a weblog from its original newspaper column back in 2007, almost all Czech Christmas beers were of the old model: slightly stronger than normal pale lagers with about 6% alcohol by volume. That is, if the brewery didn't just slap a Christmas label on their standard pale lager or standard special and simply call that their Christmas beer.
But here we are at the end of 2015, with a bunch of interesting brews, many of which come from Czech brands that didn't even exist in 2007.
This week I stopped by the great bottle shop at Zlý Časy in Prague, where I picked up bottles of the nine Czech Christmas beers that they had in stock. Here's what I got: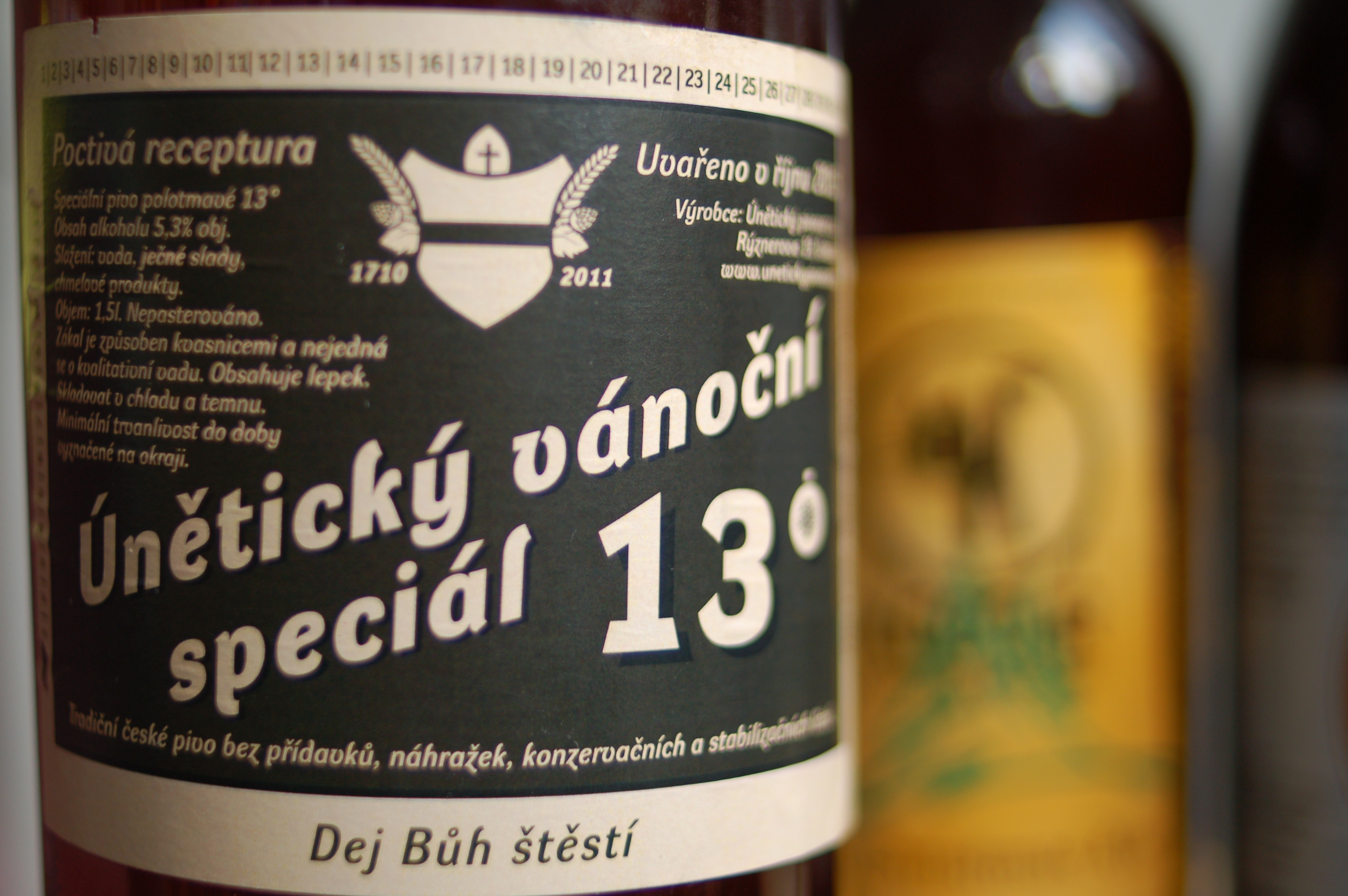 Únětický Vánoční Speciál 13º — The much-hailed small brewery from the village of Únětice, just north of Prague, is offering its speciál (meaning stronger than 13º Plato, according to Czech beer regulations) polotmavé, or half-dark (aka amber) brew with 5.3% alcohol in 1.5-liter plastic bottles. (You can also find it on draft.) I love everything from Únětice, but when I've tasted this one in previous years I haven't ever loved it as much as their regular lagers, which are crazy good. Your mileage may vary.