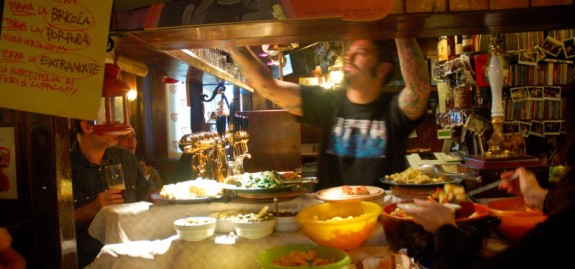 When she needed to make what she described as "some major life changes," Shannon Essa turned to beer — Italian craft beer.
The result is Ms. Essa's American tour company, Grape Hops, that offers trips to many of the up-and-coming microbreweries in Piedmont and Lombardy, along with more traditional wine and culinary adventures elsewhere in Italy and in Spain. Founded by Ms. Essa in partnership with Kim Riemann, an administrator for the slowtrav.com travel website, Grape Hops came about after the two heard about the region's burgeoning craft beer scene, which inspired them to start offering complete pre-planned trips as well as custom tours, hitting everything from Birrificio Montegioco to the great Lambrate brewpub in Milan, pictured above.
"We first put together an itinerary and we went over and did a dry run," said Ms. Essa, speaking on the phone from her home in San Diego. She recalled her first experience with the vibrant Italian craft beer scene as nothing short of amazing.
"They are cooking with hops, cooking with beer — they're experimenting with everything," she said. "We had pieces of veal that were breaded with hops. And they had desserts that they use beers that they infuse mint into and they make desserts out of that."