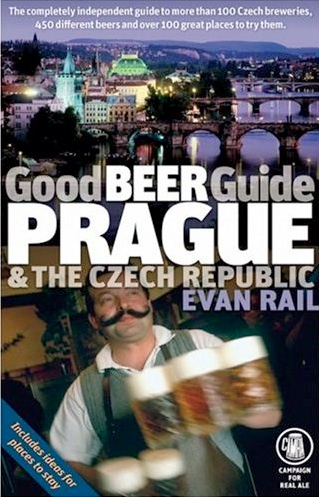 The Guide
The only travel guide to the breweries and beers of the Czech Republic and its capital, originally published by CAMRA — the British beer consumers' organization — in May of 2007.
Organized by region, optimized for planning road and rail trips into the hinterlands of Bohemia and Moravia, in search of great beers you often won't find anywhere else.
Includes separate sections on great pubs in the main cities of Prague and Brno.
Includes extensive travel information — public transport, how to get there, where to stay and what to see — as well as cultural notes, history and feature articles on everything from Czech beer baths to the role of beer in Czech opera.
Describes the main Czech beer styles and Czech brewing terms and includes a searchable index of beers and breweries.
Includes separate listings of Czech breweries which offer lodgings (brewery hotels), as well as beer shops, publications, websites and organizations.
What Readers are Saying:
"The fascinating history, lore and cultural tidbits related to beer make the book interesting for just about anyone."
"Brilliantly comprehensive."
"My expectations were exceeded. Evan Rail writes with the same passion for detail and comprehensiveness as Steve Thomas and Tim Webb. There are bags of beautiful photographs littered throughout the book and the maps pinpoint every brewery and every featured pub. But best of all are the touches that go the extra mile: the lists of beer shops in Prague; beer hotels; and better still, Czech beer festivals. No lover of good beer or the Czech Republic should be without this guide."
"I have used [this book] to plan several day trips from Prague, and think it would be a great resource for planning an all-beer vacation as well."
Buy the Book
Now available from the good people at Books About Beer.
About the Author
Evan Rail moved to Prague in 2000 for what was supposed to be a single year. After discovering kvasnicové pivo, he decided to prolong his stay. A frequent contributor to the New York Times travel section and the author of the first editions of the Prague Post Dining Guide, he writes regularly about food and drink from around Europe.