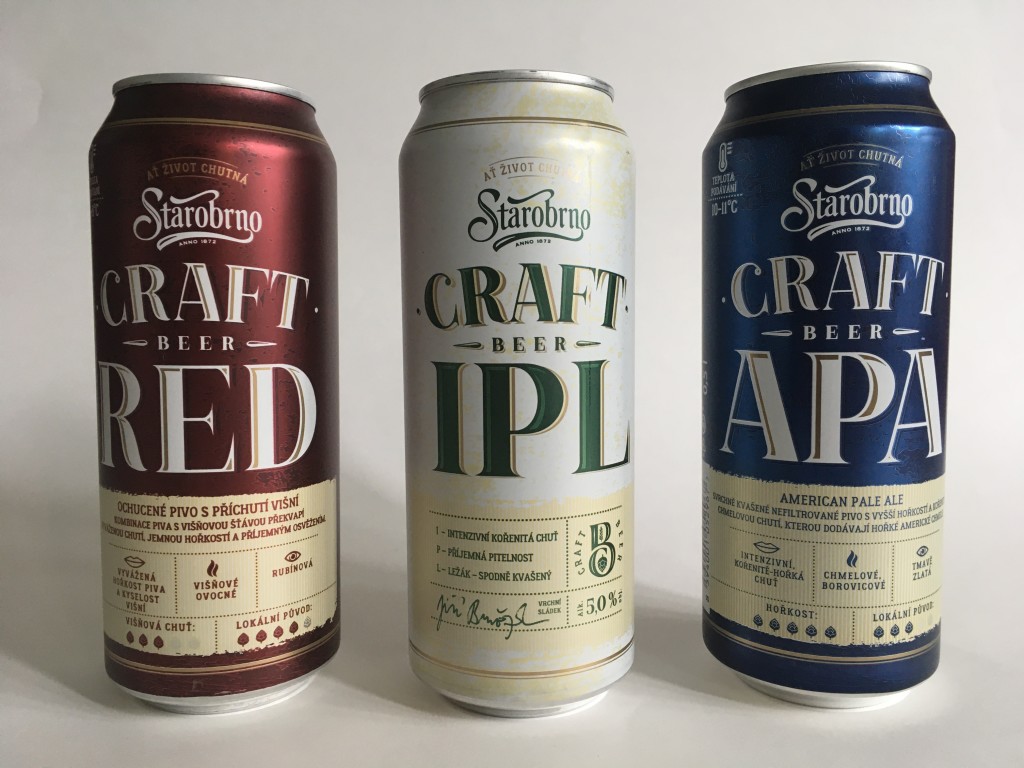 Even in the midst of a global pandemic, life goes on, and things which were put into motion long ago continue their slow journeys into the future. Gifted with the power of clairvoyance and asked to choose the worst possible release date for three new beers from Pivovar Starobrno, you'd almost certainly pick on or around March 18, 2020, a day when absolutely no one would notice.
At that point, most of us here had other things on our minds. March 18 was exactly one week after our schools closed, six days into the Czech Republic's formal state of emergency, and the very day that the Czech government announced compulsory mask usage in public — not that there were many people out. Here in central Prague, our streets were eerily quiet. Our case count was climbing, and though no one in the country had died yet, we all knew we had something serious ahead of us. No one had any masks, so people were digging out sewing machines and bolts of fabric and getting to work.
Flash forward 10 weeks and it feels like we're over the (first?) hump. Things in the Czech lands are cautiously reopening, at least for now, with pubs and restaurants allowed to serve drinks and food indoors as of May 25, and mask usage no longer required outside, provided you can maintain a 2-meter distance from others. (Masks do not have to be worn by customers while eating and drinking indoors, though they still must be worn by servers and there are new restrictions on customer counts and spacing between seats. Masks still must be worn on public transportation and in shops.) And at this point, the three new craft-inspired beers from Starobrno are two months old, and no one I know has tried them. No one has even joked about them. I only learned about them by seeing them in the list of available beers while ordering a food delivery for home last weekend.
What are they? And should you drink them?