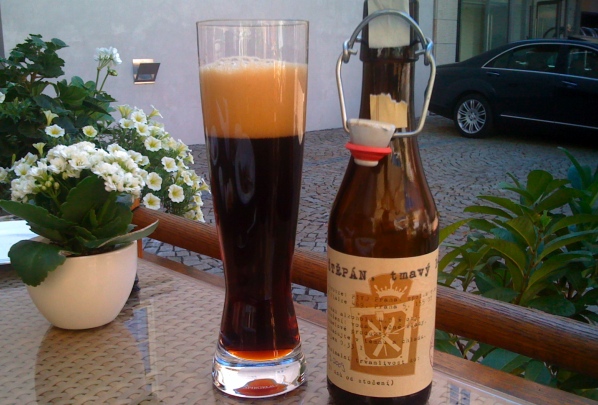 In this part of the world, three of the most important words in contemporary beer culture are draft, draft and draft, with bottled beers making up a smaller (though growing) percentage of sales. For a long time, one of the only bottled beers from Prague's Pivovarský dům brewpub was their Champagne-like Šamp, made off-site at a local producer with excess capacity. But now, the Czech capital's revered brewpub is offering its classic dark lager in swing-tops.
But there's a catch.
As I understand it, the only place you can get these bottles is the city's Mandarin Oriental Hotel, where dark Štěpán is now the house brew. (I'd be surprised if Pivovarský dům didn't offer them too, but that's what I was told.)
This marks at least the third hotel in town with its own beer: there's Hotel Beránek, which offers a specially labeled version of Chodovar as "Hotel Beránek Beer." And the Augustine, Prague's newest luxury hotel, offers a specially brewed version of the original Svatý Tomáš dark lager served in this location when it was still the old Pivovar U svatého Tomáše, an ancient monastery brewery in Prague which rivaled U Fleků until 1951, when it was closed by the Communists: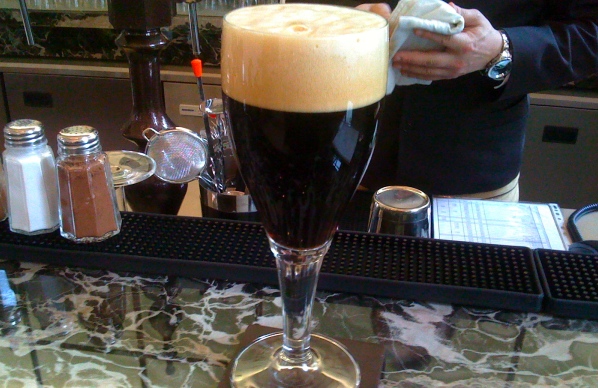 Considering the great potential (and, full disclosure, my own interest) in Czech beer tourism, it's great to see hotels in Prague taking beer seriously. In addition to serving dark Štěpán in bottles, Mandarin Oriental has done much for beer here, offering a quality beer list in its hotel bar, holding regular beer tastings (some of which I've led), and hosting a couple of great beer festivals so far.
On that note, it's not too early to get the word out about another event taking place at the Mandarin Oriental in October: a festival of Belgian beers beyond the Trappist brews we can now get at our local supermarkets. More info on the Belgian Beer Festival as it becomes available…