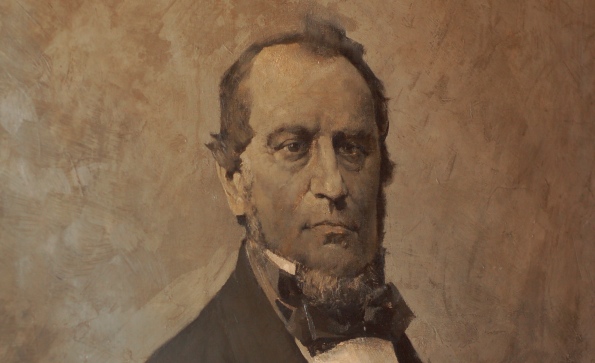 When exactly did Pilsner-style pale lagers conquer central Europe, replacing the earlier styles that had existed here for centuries? Where did they get their foothold, when, and for what reasons? I don't have the answers yet, but I've recently been working in the archives of the Czech National Library, reading a bit more about eighteenth- and nineteenth-century brewing in the region. And just yesterday I found an interesting quote in Carl Balling's Die Gährungschemie (3rd ed., 1865), regarding beers made from oats.
"Only in rare cases are oats utilized in brewing and distilling," he wrote, "creating a very fizzy ("moussirendes," sic) beer, as well as a more sparkling brandy."
The money quote:
"The well-known Horner Bier near Vienna is an oat beer: it is very fizzy and refreshing, but it is cloudy. In Carinthia and Carniola oat beers are brewed."
The lost oat beers of southern Austria and Slovenia? That requires a whole new research project.
As for Horner Bier, firing up the Google gets you genius stuff. By "genius," I mean "Mozart."
We're all familiar with the Mozart canons K231, K233 and K234, right? The first two are the musical compositions the Maestro left with the titles "Leck mich im Arsch" and "Leck mir den Arsch fein recht schön sauber," or "Kiss My Ass" and "Kiss My Ever-So-Nice Clean Ass." The third is "Bei der Hitz im Sommer ess ich," or "In the Heat of Summer I Eat." These were later published together with new lyrics and, perhaps not surprisingly, new titles.
There's some question if the music is indeed Mozart's, but the lyrics — the "unruly" text of the originals, as Constanz Mozart called them — are believed to be authentic, and include the following line in K234:
"Ich nehm Limonade, Mandelmilch, auch zu Zeiten Horner Bier, auch zu Zeiten Horner Bier; das im heissen Sommer nur, im Sommer nur."
Only in summer, Mozart wrote, which goes along with Balling's description of Horner Bier as "refreshing." There's another reference to Horner Bier in 1781's Beschreibung einer Reise durch Deutschland und die Schweiz by Friedrich Nicolai, which describes Horner Bier as a "white beer [weißes Bier], which comes from Bohemia."
(To repeat: he's saying white beers — meaning wheat beers — come from Bohemia. Not Bavaria.)
Today, Horner Bier is back, or at least that's the impression you'd get by looking at the website for Horner Pfützl Bräu, a brewery founded in 2006, which seems to be having its beers made under contract. I can't find its brews in Ratebeer, nor is it listed in the Austrian pages of the European Beer Guide, but it says its beer is "leicht naturtrübes, spritziges," which sounds a lot like Balling again, and notes that the original was "an oat beer."
Anyone with firsthand experience? Perhaps it's time to make another road trip…
(One last note: was the great nineteenth-century brewing scientist Carl Balling or Karl Balling? You can find references to both. In fact, the third edition of Die Gährungschemie I was reading at the National Library listed his name as "Carl Balling" on the title page, and offered other publications from "Karl Balling" in an advertisement in the back of the very same book.)